November 2011 solo: Margarida Paiva
During November 2011 CologneOFF 2011 has its focus on Portugal, featuring the video artist Margarida Paiva.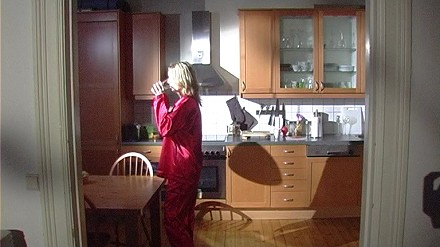 Margarida Paiva
video titles
House of Stairs, 2004, 2:35sec
Habit, 2005, 5:34
Nightfall, 2006, 5 min
Erase, 2009, 3min 30sec
Who lives in my head?, 2009, 4 min
Margarida Paiva, born in 17.05.1975 in Coimbra, Portugal, is a young artist living and working in Oslo. She received her 5-year degree in plastic arts and sculpture at the Faculty of Fine Arts at the University of Porto in 2000. During her studies she has been one-year guest student with a Erasmus grant at the Trondheim Academy of Fine Arts in Norway where she started to work with video and photo. In 2007, she finished her Master of Fine Arts the Oslo Academy of Fine Arts.